Harness the power of your own DNA with AquaFirme.

This 4 in 1 Skincare Platform
-deep cleans
-hydrates
-brightens
-rejuvenates
-exfoliates and
-oxygenates
to leave your skin glowing, dewy, and refreshed.
What is AquaFirme?
The AquaFirme platform is a safe, efficient system that tackles a range of skincare concerns:
Dull/Dry/Dehyrdated

Uneven skin tone/Pigmentation/Sun Damage

Fine Lines/Aging

Skin Laxity
 It is safe for all skin types.  The combination of technologies provides a comfortable, painless experience with unparalleled results.  This is a new & next-generation medical facial treatment.
Brightening & Rejuvenating
Deep Cleansing
Hydrating
Deep Exfoliation & Oxygenation
Nourishing
FDA Clearance
AquaFirme compliments and enhances your current cosmetic treatments and services. This treatment can be used along with all non-invasive aesthetic procedures. There are 7 bespoke protocols for most skin types and indications, suitable for face, eyes, lips, hands, neck, decolletage.
How does AquaFirme work?
First, EXO2 technology is applied using a combination of vibration and CO2 microdermabrasion. The handle and tip used in EXO2 cosmetic treatments emit specific vibrations which when used in combination with the AquaFirme Bright & AquaFirme Fresh kits, creates countless CO2 bubbles on the surface of the skin. EXO2 is able to exfoliate, hydrate, and nourish the skin.
Then, EVO technology uses a combination of vacuum suction, spiral movements and specially formulated solutions to cleanse, exfoliate, uplift and hydrate the skin, resulting in a fresh, youthful look. This specialized hydrofacial tip has been specially designed to allow for optimum cleaning and exfoliation of the skin; it also enables the nutrient-rich AquaFirme Solutions to be absorbed by the skin. EVO is ideal for treating poorly hydrated & undernourished skin.
What to expect during your AquaFirme treatment?
The process is completely non-invasive and can be applied safely on most skin types. AquaFirme uses a combination of vacuum suction, spiral movements and specially formulated solutions to cleanse, exfoliate, uplift and hydrate the skin, resulting in a fresh, youthful look. Most treatments take anywhere from 30-75 minutes. Patients can see improvement after one treatment, as you'll see an immediate natural glow and true radiance to the skin. However, a series of one to three treatments may be needed to achieve optimum results. The effects of each treatment will continue to improve.
What are the benefits of Aquafirme?
Exosome Regeneration: Exosomes have the remarkable ability to repair and regenerate damaged tissues. Aquafirme Facial harnesses this power to stimulate collagen production, accelerate cell turnover, and promote overall skin rejuvenation. Experience a reduction in fine lines, wrinkles, and age spots for a more youthful appearance.

Deep Hydration: Hydration is the foundation of healthy and radiant skin. Aquafirme Facial delivers intense hydration to your skin, replenishing moisture levels and restoring a supple, plump complexion. Say goodbye to dryness, tightness, and dullness.

Firming and Toning: As we age, our skin loses its firmness and elasticity. The plant-based exosome technology in Aquafirme Facial helps improve skin elasticity, promote a lifted appearance, and redefine facial contours. Enjoy a more toned and youthful complexion.

Brightening and Even Skin Tone: Uneven skin tone, hyperpigmentation, and age spots can be visibly diminished through Aquafirme Facial. The treatment targets areas of discoloration, promoting a more even complexion and a radiant glow.

Customized Luxury: We believe in the power of personalized skincare. Aquafirme Facial is tailored to address your specific concerns and goals. Our expert estheticians will assess your skin, customize the treatment to your needs, and guide you towards optimal results.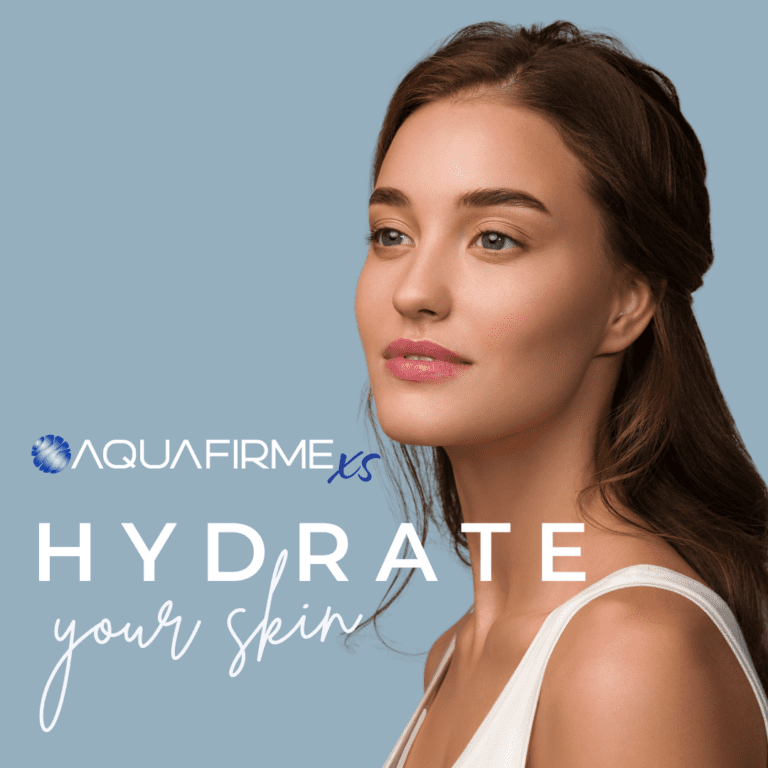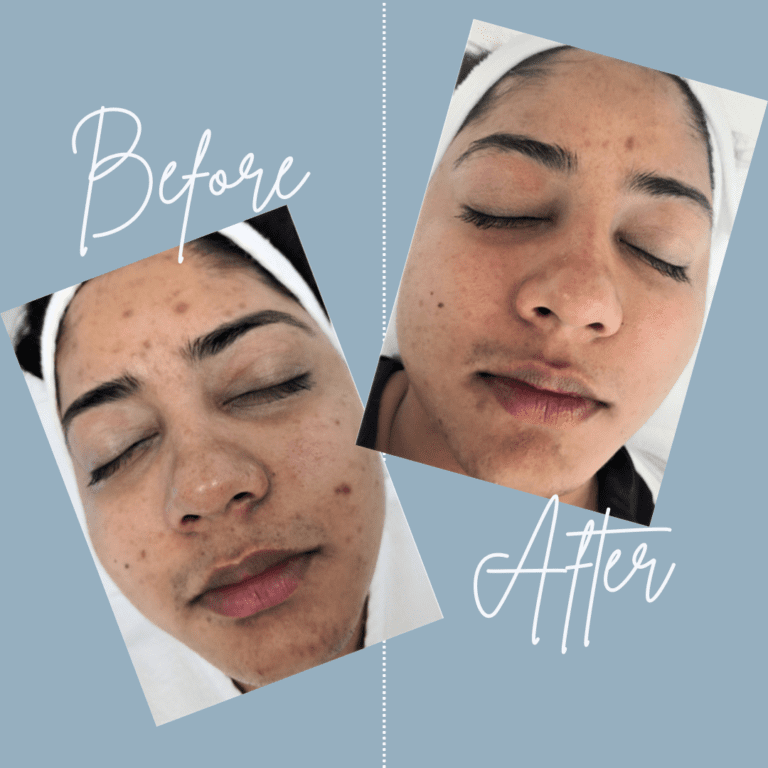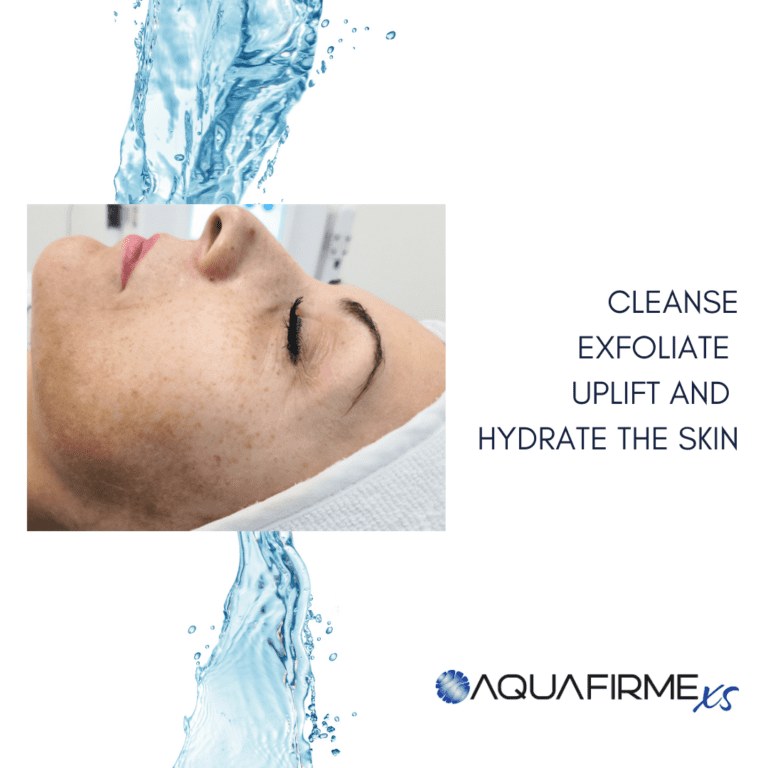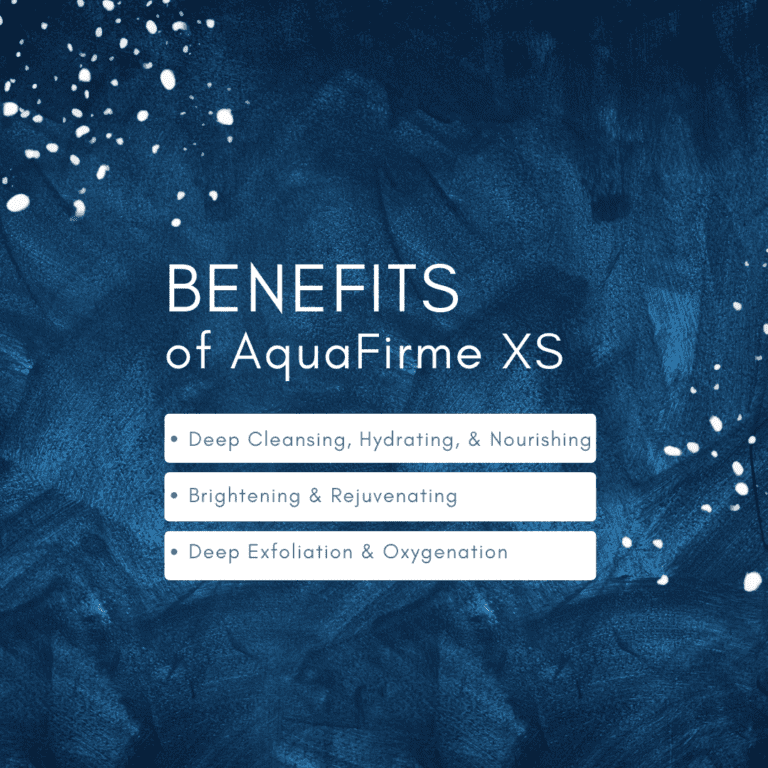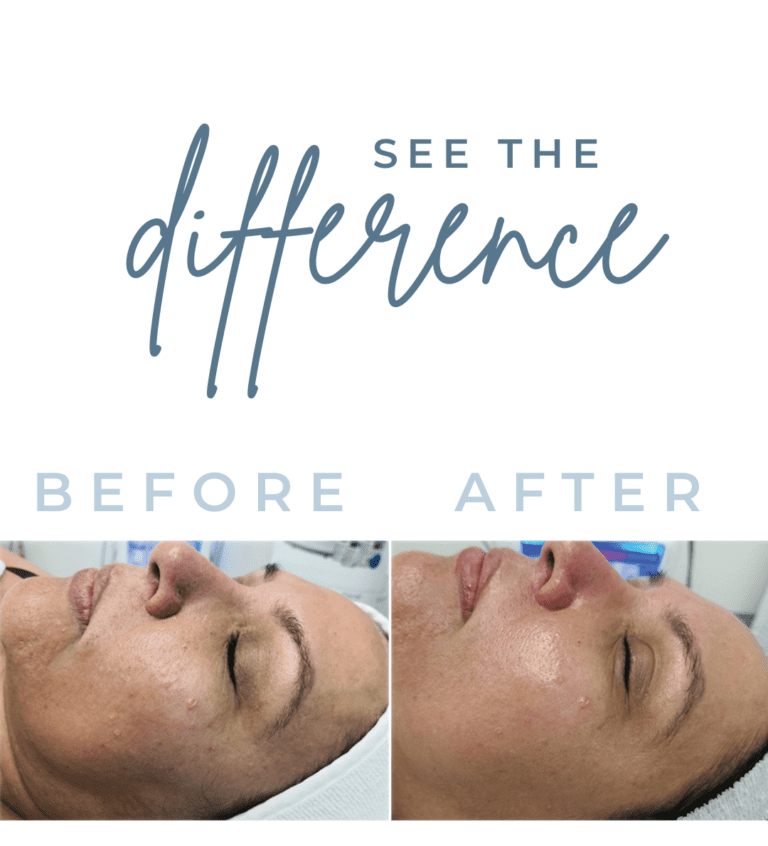 Take the First Step:
Ready to experience the ultimate in age-defying beauty? Don't wait any longer. Click the button below to start your journey to better skin health