Hair Regeneration at Highline
Welcome to Highline Hair Regeneration, the leading destination for hair restoration solutions. We understand the impact that hair loss can have on your confidence and self-esteem, and we're here to help you regain a full and natural head of hair.
At Highline Hair Regeneration, we offer innovative and cutting-edge hair restoration treatments that are tailored to meet your unique needs. Our team of skilled professionals combines extensive expertise with advanced techniques to deliver exceptional results.
Derive Plant-Based Stem Cell Hair Regeneration, where nature meets science to revolutionize hair regrowth. We are at the forefront of harnessing the incredible power of plant-based stem cells to provide effective and sustainable solutions for hair loss.
Traditional approaches to hair regeneration often involve invasive procedures or chemical treatments that may have unwanted side effects. However, our innovative plant-based stem cell therapy offers a natural and holistic alternative. By drawing upon the regenerative properties of plants, we have unlocked a groundbreaking method to stimulate hair follicle growth and restore lush, healthy hair.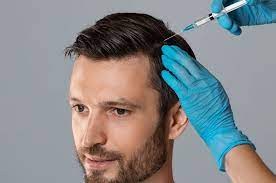 Unlock the power of your body's own healing abilities and experience the transformative benefits of Platelet-Rich Plasma (PRP) hair regeneration. If you're seeking a safe, non-surgical solution to hair loss, you've come to the right place.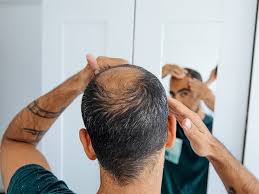 We prioritize patient care and strive to create a comfortable and supportive environment throughout your entire hair restoration process. Our website offers resources to help you understand the causes of hair loss, tips for hair care and maintenance, and answers to frequently asked questions.
If you're ready to take the first step towards regaining your confidence and achieving a full head of hair, Highline Hair Regeneration is here to guide you. Explore our website and contact us today to schedule a consultation with our experienced team. Together, we'll design a personalized treatment plan to help you achieve your hair restoration goals.